Of all the gigs I have done in my life, this was perhaps the most enjoyable!
There were so many unknowns - would I direct the band well enough to give them a fighting chance? There had only been two rehearsals!
Would I remember the lyrics - I know I wrote the songs, but remembering 10,000 words after two rehearsals is not to be taken for granted. Would the audience like the show I had put together? It's a tall order to ask people to listen to an hours worth of original material. I knew it needed to be A SHOW.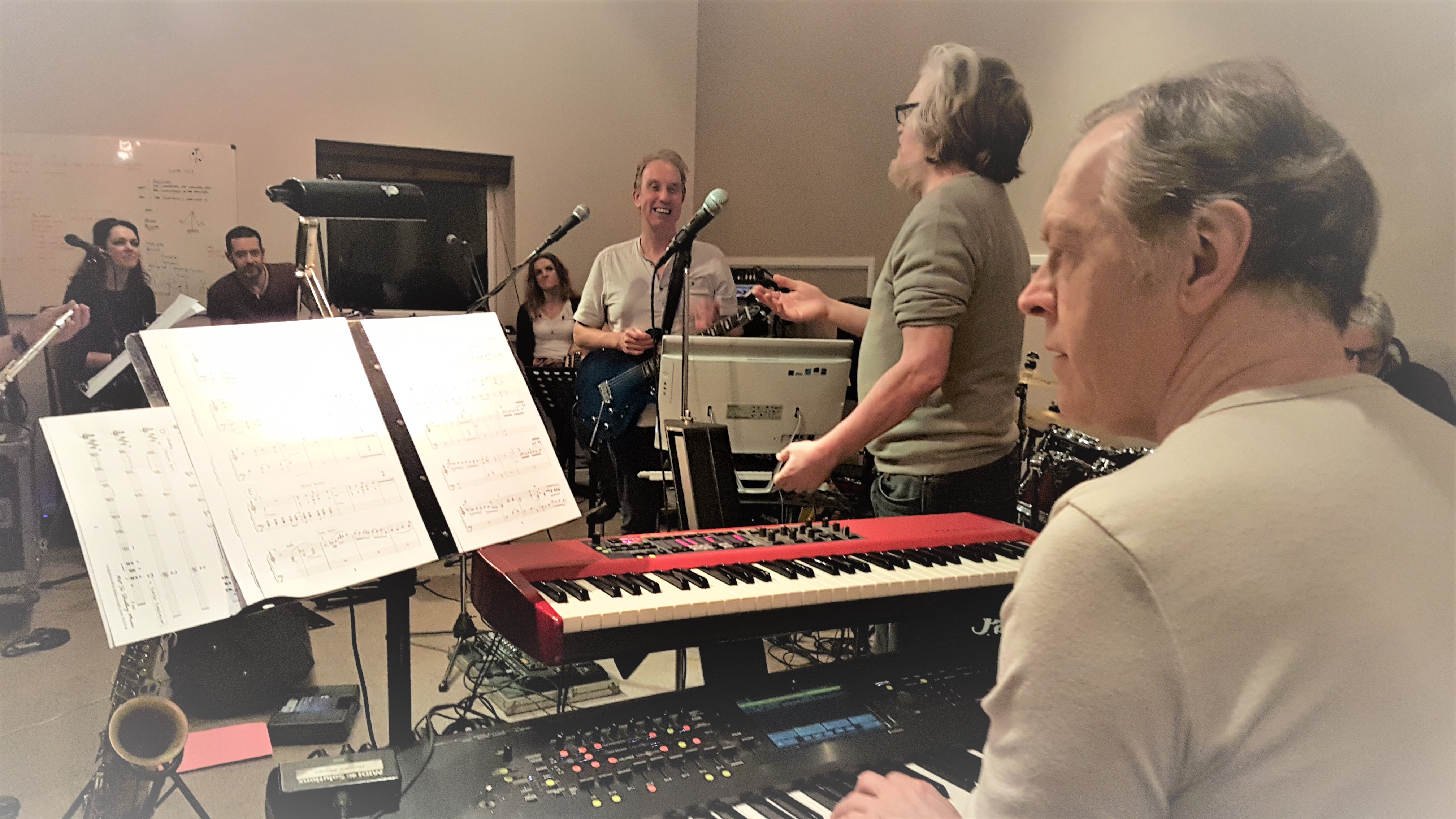 Needless to say, the band were amazing, I did remember the lyrics, and more amazingly, the audience remembered to laugh in all the right places, and not freak out when the 'girl with the knife' came on!!
We had a real blast, and the videos will testify to that.
I have to say my guests were to die for!
BORN TO WIN If there were ever a group of people destined to change the world - it is right there! A performance to break the mould. Love working with these guys. Have you noticed, they are in my band, they are in James Warren's band, they were even in our Eurovision entry as Dan and the Doo Wops!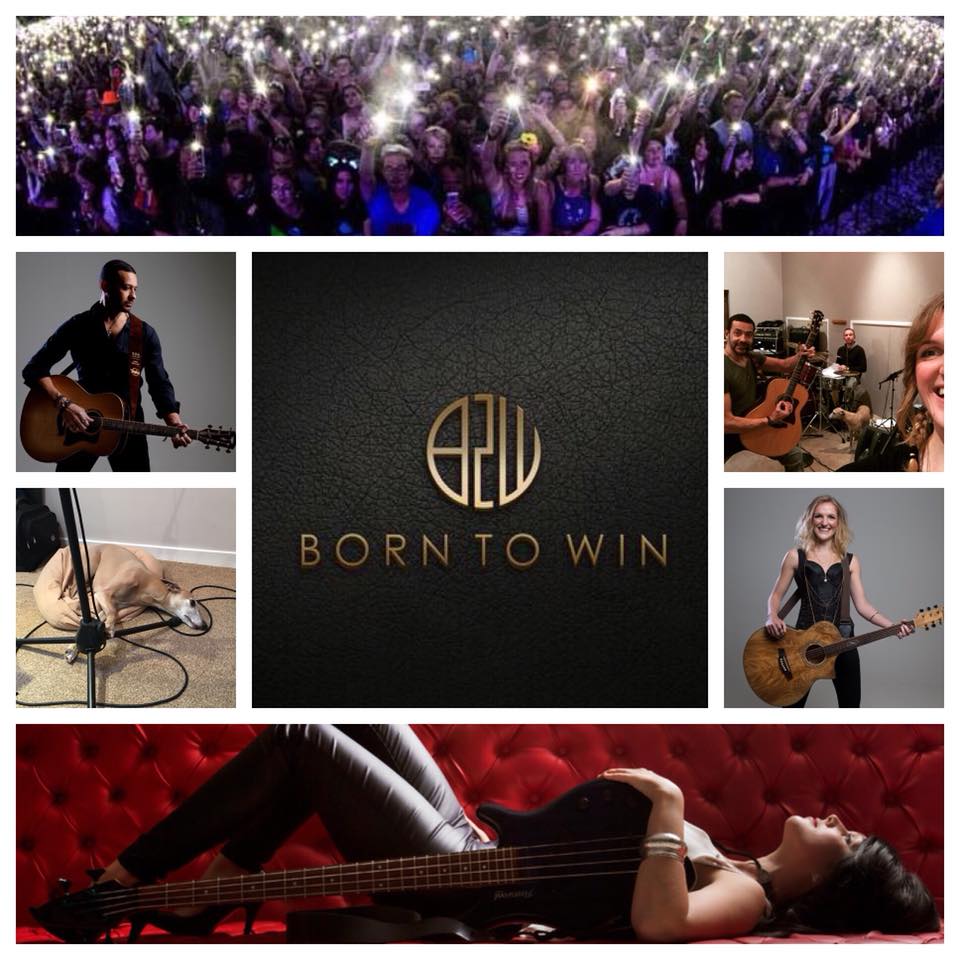 BOYD CLACK A true poet/writer/eccentric/gentleman. I don't have the space here to say how much I love this man! We worked on two albums together, and created some real works of art. If I ever retire, I am just going to drive him to the studio, and make pieces the world is not ready for, but need so desperately!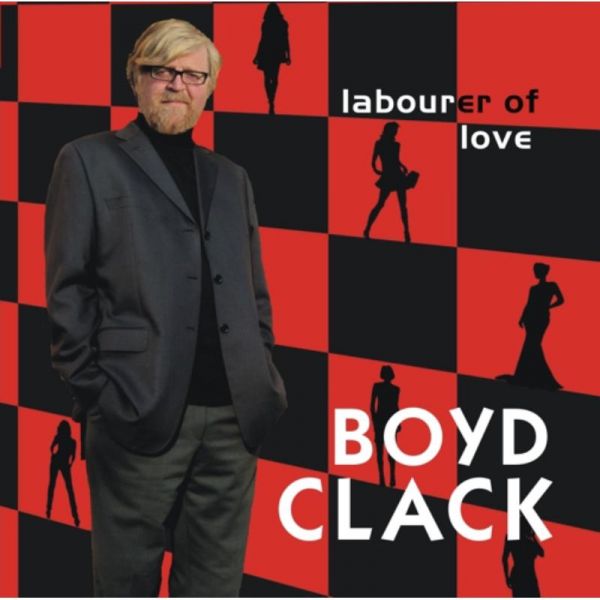 NIGEL VOYLE Nigel was the first person I asked to be on the bill. We wrote together for years, and we built our skills together. It speaks volumes that he chose as one of his songs to honour our mutual friend Paul Weston. Nigel goes where his heart tells him. My heart told me that to perform again with Nig would be the BEST THING I COULD DO! Loved bringing those songs to life.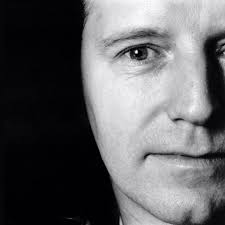 JAMES WARREN This was the coup of the century. To have James (and the whole of the bloody band!) come and play at my lowly gig, made my night. The amount of comments I had about his material, his voice, his bass playing. This man is one of the GREAT British songwriters, and i am always in awe of his musicality, his meticulous attention to detail, and his kindness. Thank you James. A special thanks to Glenn Tommie and John Baker for coming across. You guys made my day.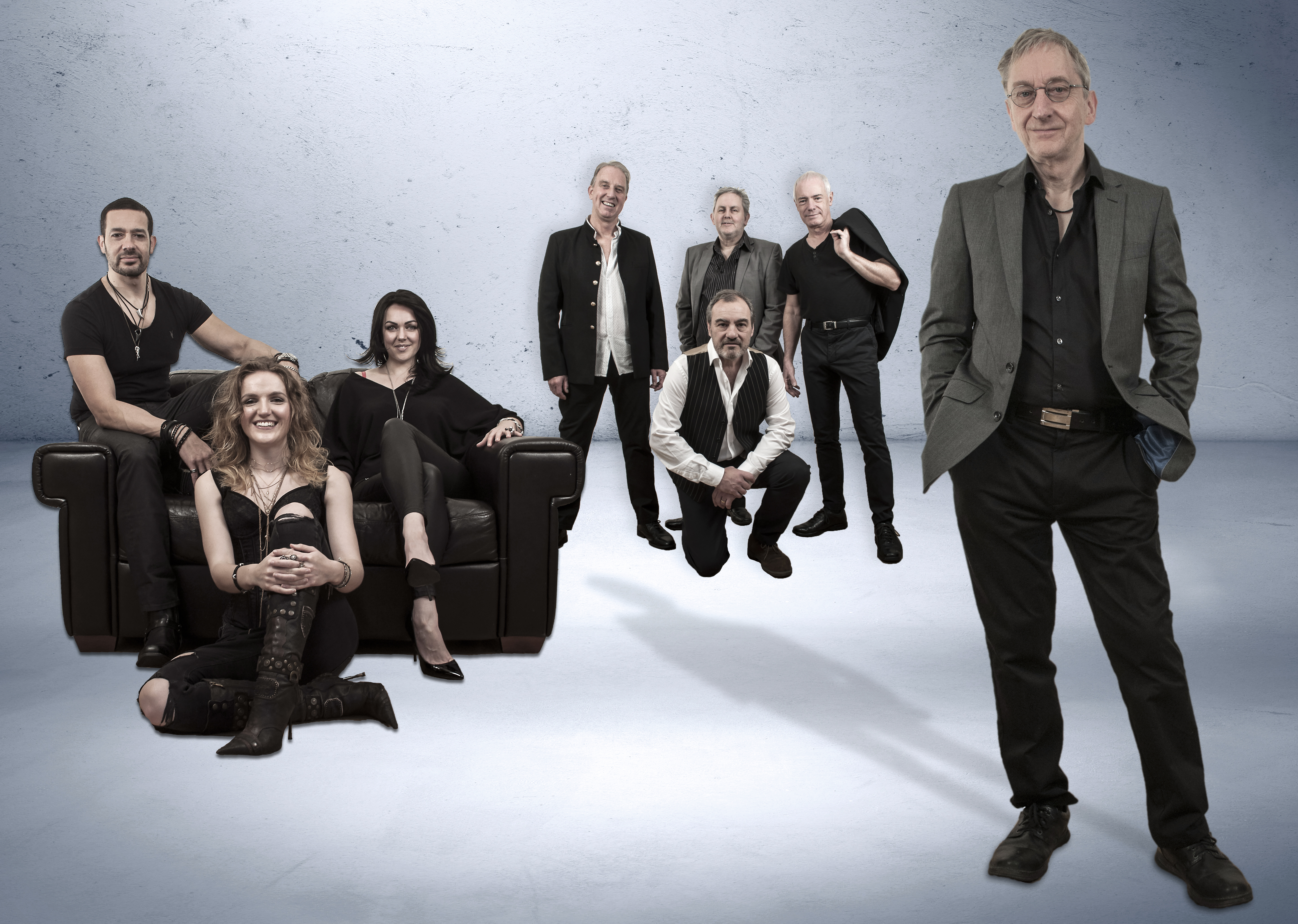 My band are also my best mates.
Rob Sherwood took all the pressure off me. He did the hard guitar parts, while I took the glory!!
Robin Hames is one of the best bass players in the country. Everyone wants Robin in the band, because at least ONE of us will be playing the right notes!
It was such a blast to have Sean McBride on woodwinds. Sean supported my writing and did COUNTLESS sessions for just the music. He is a larger than life musician. Why do 5 when you can do 10. SEAN DOES TEN
Paul Smith is my go to drummer FOR EVERYTHING! He cares deeply about the quality of the music. We have many hours of talking about how the nuts and bolts of music work. He is my rock. If I have Paul on the gig - I know it will be okay! Here is his new nickname -FIRST CALL PAUL!
Nigel Hart is my co-owner at Shabbey Road Studios. We see eye to eye on everything. He is always supportive in the most real way. He never makes a fuss - he is just there. He is also the BEST DAMN KEYBOARD PLAYER ON THE PLANET!
Since 'Born to Win' decided to become rock stars(!) they have touched everyone around them. We have been friends for years, and anyone will tell you... I have always been a pretty positive guy!.. but hanging around with these guys is where we all want to be!!! Thank you so much for being part of my show, and my life.
Special thanks to Elaine Smith for joining us on 'She's a Clubber' and sounding uncannily like the CD. That's because she WAS on the CD!  Elaine sang on LOADS of songs penned by Nigel Voyle and myself. So lovely to have her there - just like old times!
The biggest thanks of all goes of course, to the people who braved the snow , the cold, the distance - my daughter drove from Yorkshire in the snow to be there! - to come to see a gig I had put together. You guys are on my A list! There were a good few people who had bought tickets - booked hotels - but physically couldn't make it. Thank you for trying - you know who you are. It is very easy to be supportive on Facebook, and Twitter - because it's only the click of a button, but gig's won't happen unless people ACTUALLY turn up. Thank you for the ones that did.
Well this had been a marathon blog, but the end message is. THE GIG WAS A BLOODY BLAST!!!