Roosevelt at The Globe was a blast!
Firstly a massive thank you to Lee Cottey who looked after the sound and a million other things. Lee was the engineer at my gig earlier in the year, so I was very glad he could make this one.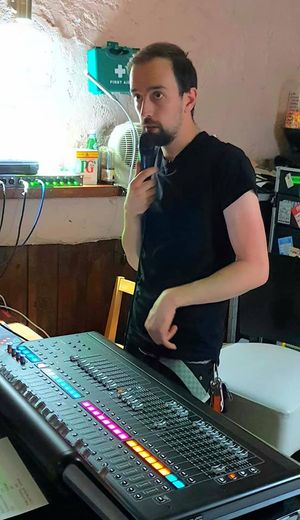 Big thanks to Rhydian on lights, and Emile our guitar tech - god knows we had a lot of them on this gig!! Also Ceri for sorting out the technical stuff with the projection, and also running the films. We were filming and multi-track recording this gig too, so we had a good few people manning cameras for both video and stills. Leah Darknell, Dave Daggers, Nigel Thurgar, and Michael Kennedy with his assistant Helen... also Mark Grant and Mark Evans. We really appreciate all that you do.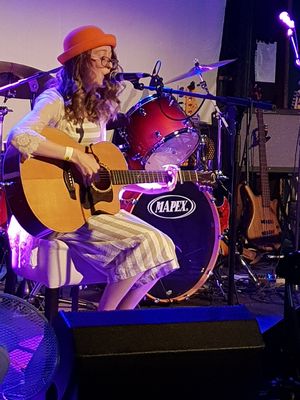 The astonishingly talented Bryony Sier opened up for us. I had so many comments afterwards about her. Bryony looks so unassuming, but boy what she delivers is world class!
We were so pleased she could do it.
THANK YOU BRYONY!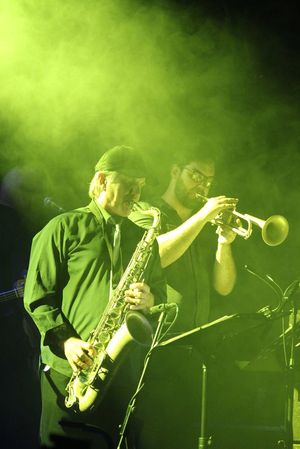 This year the big addition was our fabulous horn section, Sean McBride on sax, and Ted Smith on trumpet. After our first rehearsal we affectionately named them the 'DB Horns'... the 'D' standing for Dogs!...
The horns have added a new richness and depth to the sound, so looking forward to doing some recording with these guys. We have AT LEAST enough material for an album. ...'and not before time!' I hear you cry!
The set really flew by, and quite honestly, we could have gone on all night! Here are some pics.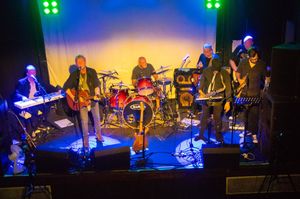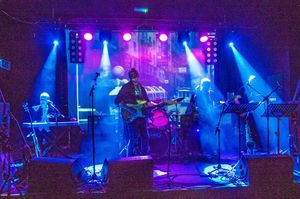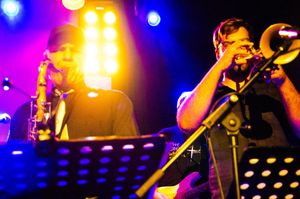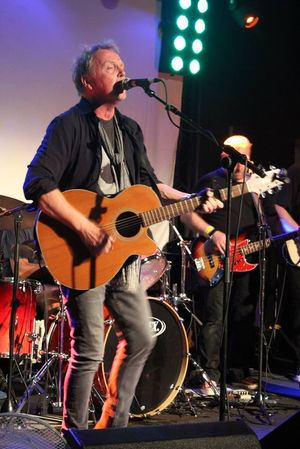 The biggest thanks of all goes to the people who showed up, and continue to show up for Roosevelt gigs. Your support means an awful lot to us. We hope you enjoyed the show as much as we did! 
SEE YOU AT A GIG NEAR HERE SOON!!