David Juan Lozano is a FANTASTIC singer songwriter. His songs have been likened to Neil Sedaka and The Beatles, and vocally he sits somewhere between a more gutsy Roy Orbison, and Elvis Presley.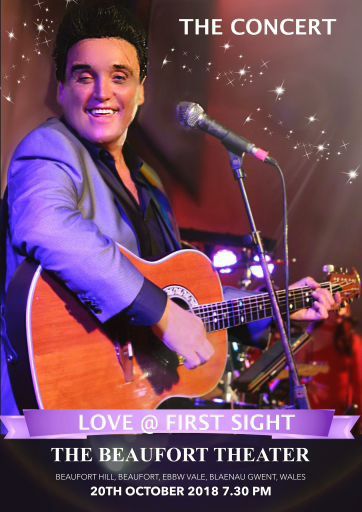 I worked with Juan over a two-year period and we hand-crafted the productions of his 'Love@First Sight' album with the idea that they would be produced EXACTLY as they needed to be, without a financial limitation. It is not every day that somebody believes in their art as much as he does. It is the same belief that enabled him to sell out Cardiff's Millenium Centre a decade ago. Everybody said he was crazy, but David Juan believed!
The album featured lot's of real strings - french horns - trumpets - trombones - timpani - woodwinds. As each arrangement fell into place, we new we had a killer release on our hands.
Well, it is now time to launch that album with a killer gig! We knew that we could not do it with a 5-piece band, so in typical David Juan fashion, he enlisted The Cardiff Philharmonic as well as a hand picked brass section, and a rhythm section that was not just the tops musically, but would also form 'the tightest harmony group to hit the stage since the Fab Four played the the Capital Theatre in 1964!
Listen to this!!

Leading up to the gig, the rehearsals have got better and better, and the band are now really feeling like a band! I am hard at work perfecting the arrangements for the larger orchestra that we have, and practising singing/playing and conducting at the same time!
This gig is truly one not to miss. The song and the orchestra, and not least, David Juan Lozano are going to make it a VERY SPECIAL NIGHT. Please come along and support one of the truly great songwriters living under our noses!