At the beginning of 2018, I decided to make a change in direction, and move away from covers bands to concentrate more on original music. Sometimes the decision to make a change will kick off a whole new part of your life. This year has been one of my favourites... here is what 2018 has been like so far!!


AL STEELE - LIVE! LOUD AND UNLEASHED!
I have been a songwriter all of my life. I started writing when I was about 13, and have never stopped. After many years of chasing 'The Pop song', around 1990 I decided to be more true to myself, and the music that had influenced me. The results became the album 'Coming Up From Down Under'. It was certainly my finest work to date, but although I had poured my whole musical, and personal experience into this album, I did not have the contacts, or the right frame of mind to bring it to the world stage.
The passing of 20 years brings many changes! I was now the co-owner of Shabbey Road Studios, and in no little way because of my business partner Nigel Hart, was also much more connected in the industry. With the realisation that I wanted to concentrate more on original music, I decided to release the 'Coming Up From Down Under' album, and what's more to perform it live.
I had written all the music out note for note - for no other reason than it would cut down rehearsal time. I assembled a crack band -- we did two rehearsals and the resultant gig was perhaps the most fun I have ever had on stage.
ROOSEVELT - SOMEWHERE IN THE CITY 2

Way back in 2003, I co-produced an album with Roosevelt, and always felt they were one of the best bands I had ever worked with. A heady mixture of  Springsteen, Petty, Dylan influences had made them into a refreshing sounding unit. I had always thought they were as good as anything else out there, and I mean IN THE WORLD!
Many years went by, but I stayed in touch and would occasionally turn up to a gig, and they would insist I come up and jam on something near the end of the night. I got talking about maybe doing something bigger with them. For a laugh, I posted up to Facebook, 'If Roosevelt and I were to put on a Big Gig in Cardiff, who would come?' I had about 50 responses straight off the bat!
I thought about the sound of the band being bigger, so turned up at one of their gigs with a keyboard. That was a year and a half ago, and I have done every gig since!
We chose The Globe as it is a proper rock venue, and set about promoting it. Changing the mindset of a very established band is not easy, but eventually we agreed on a show that would have multi-media and guests. To cut a long story short, the gig was a near sell-out, and the reception was amazing. This is a band you can see for free in a pub down the road, but at least 250 people had paid to see them at The Big Gig! I think the audience saw the band in a new light.
This year we had to do it again, but rather than rest on our laurels, we wanted to show where the band was going next... so we added a horn section. This gave us a lovely soul edge that was the perfect counterpoint for our American tinged sound.  The combination is one to be used on the new album due to  start recording in November.
The gig was a MASSIVE success, and this surely will be a yearly event. Who knows what the twist will be next year?!
THE KORGIS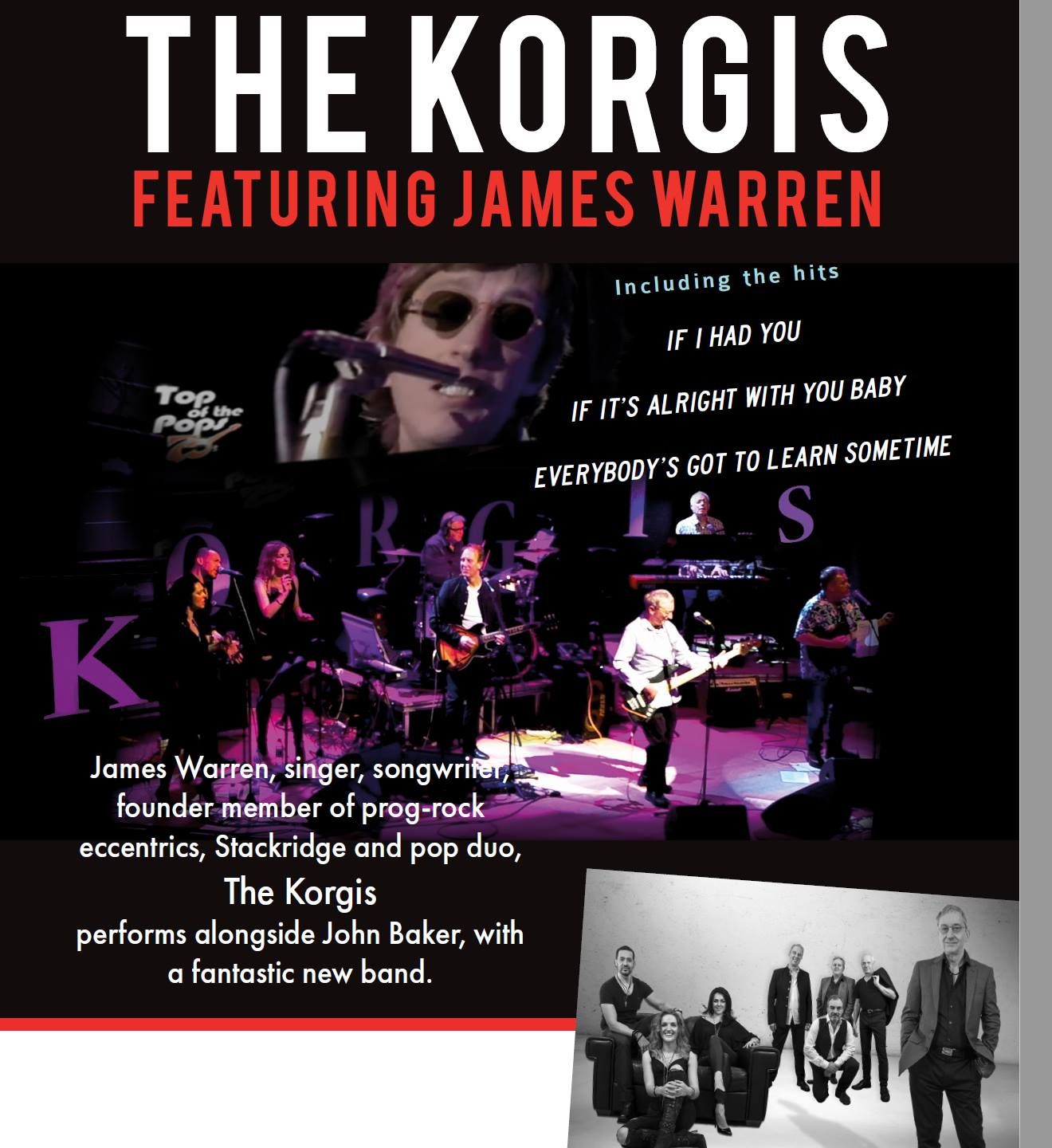 Way back in the 1990's I had a call to do a few dates with The Korgis. They were promoting the album 'This Worlds's For Everyone' Original member Andy Davis had left, so the front men were James Warren and John Baker. I had replace Andy on guitar. I kept in touch and then James and I started doing some writing together, at the same time as him recording a new album.
In November 2017, we did a one-off gig as James Warren and Friends at The Rondo Theatre in Bath. It was really just to promote James' new album 'Innocent Bystander', but the reaction to the band was rather overwhelming, so we knew we had to take it further.
James Warren was one half of The Korgis, and the writer/vocalist of 'Everybody's Got To Learn Sometime'. The Korgis had a good few hits, so the idea was formed to create the ultimate Korgis show. There were a lot of great songs between the 4 Korgis albums, The  Stackridge albums (James was a founder member) and his 3 solo albums.
We unveiled a Korgis set at The Stables back in June, and it felt like we had finally arrived. We had an 8-piece band, and video projection with off-the -wall clips from the old Korgis days, as well as new films made specially. This was followed in August by the first full-blown Korgis gig, on the bill with Status Quo at The Sunshine Festival in Worcester.
LOT'S more dates coming with this outfit in 2019, including the legendary 100 Club in London.
DAVID JUAN LOZANO - LOVE@FIRST SIGHT LIVE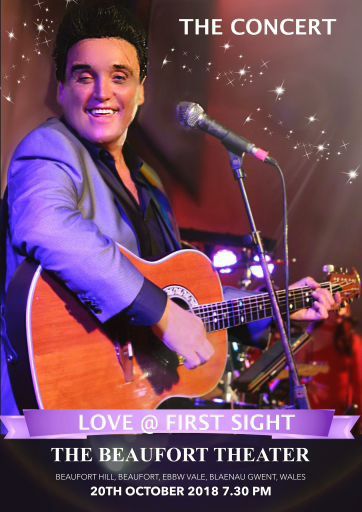 Juan - as we call him - is one of the most talented singer-songwriters I have ever met. His writing is a cross between classic Neil Sedaka and The Beatles, and his voice is like a more ballsy Roy Orbison meets Elvis.
I have known Juan for about 15 years. He would come into the studio as a keyboard player/backing vocalist for singer-songwriter Darren Parry. They were some of my favourite sessions. Juan had a great musical ear, and between us we would push the boundaries of what could be done!
Around 2015 Juan came to me with a couple of original songs. I think the first was 'My Prayer', a beautiful gospel balled. We did a few more, and Juan decided to go for a full album... but he wanted to be really proud of it. As it developed song by song, it was turning into a real classic album. While scoring a quick string arrangement for 'Love at First Sight', Juan said - 'you know you have made me think there... I think I would like real strings on the whole album'. That was a turning point. We discarded everything 'fake' on the album and replaced with real. The difference was amazing!
It was inevitable that Juan would eventually do a live launch, as onstage is where he is most at home. It was not an easy (or cheap!) undertaking, as to recreate that sound we would end up using a 26-piece  orchestra! Backing vocals were also a major part of the sound, so even before we did band rehearsals, we did 3 backing vocal rehearsals to nail that part of it. By the time the rhythm section got together, we were all thinking in the same mind-set. I haven't worked with a unit where we all gelled together so well, or so quickly.
With that size of orchestra there would only every be a run-through on the day. People that I talked to afterwards simply could not believe that we had only got together that afternoon. That is the skill of reading musicians. The great ones will play it like they have played it all their lives.
The concert was a massive success - I have never seen anything quite like it! Many more to come I hope!
MUSIC MAN PROJECT AT THE ROYAL ALBERT HALL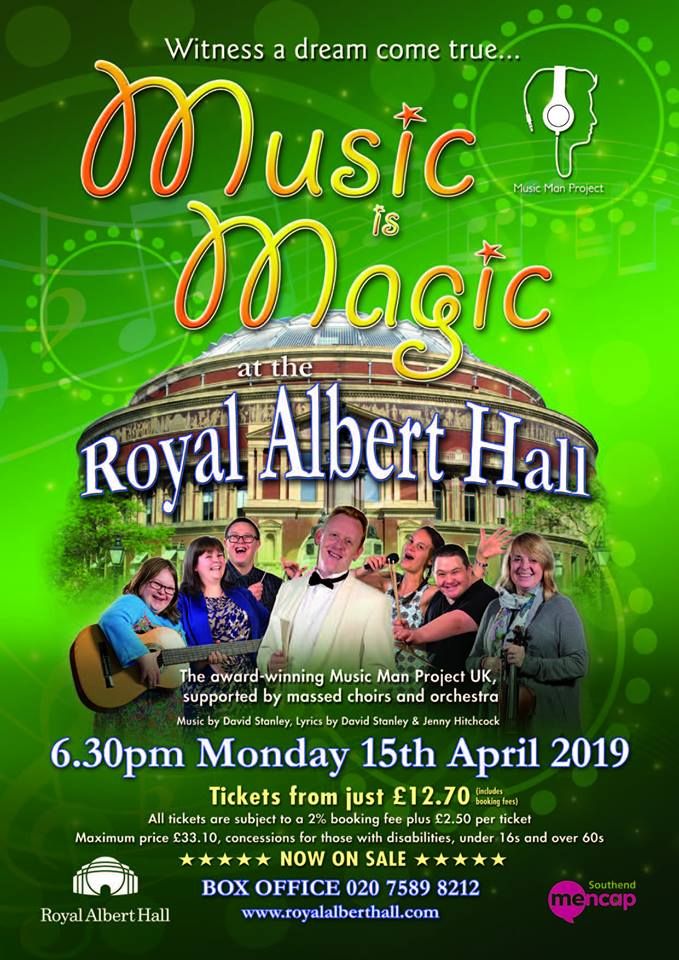 So this is my next challenge. Although this gig is not until next April, it features a full symphony orchestra! As you would imagine there are a fair few notes to write for this one!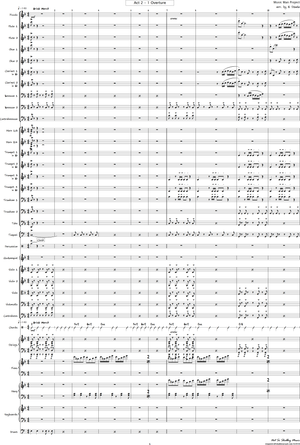 The first rehearsal is on November 4th, so no guesses what I will be doing for the next 2 weeks!
The stars of the show are about 200 disabled people who will perform an amazing variety of music, including a mini-musical where the Royal Albert Hall will lift off into space!
Anyone that has seen the last two performances we did at the London Palladium, has come away saying it was the most moving experience they have had in their lives. PLEASE COME AND SUPPORT THIS GIG!