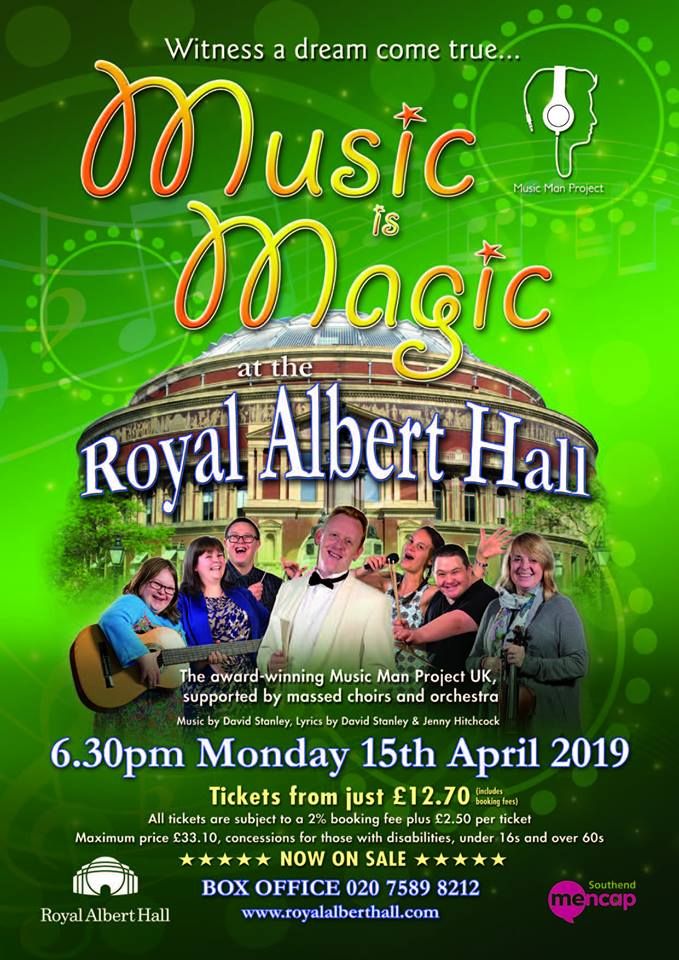 Whenever I tell people about the Music Man Project, they ask 'How did you get involved in that?!!'
Well, it is a convoluted story that starts with Daniel and Laura Curtis. I had just completed the first album 'Love on 42nd St', which took them from virtual unknowns to serious players on the world stage. At one point they were No1 in the UK AND the US in the Vocal and Musical Theatre Chart.
My job was to write the orchestral arrangements and then oversee the recordings. Some vocals were recorded at Shabbey Road Studios and some were recorded on location. Samantha Barks had just come off the film version of Les Miz, so we met her in London. Ramin Karimloo was just finishing his stint in London with 'The Phantom of the Opera:Love Never Dies, and Les Miz and was packing his things to move to New York. Leah Salonga was judging American Idol and was recorded in New York along with Sierra Boggess. John Owen Jones recorded at the studio as did Simon Bowman.
The Curtis' decided to put on a London show and invite some top West End vocalists to do their own interpretations of the songs, and a room was chosen in the Royal Albert Hall for this event.
Here are some highlights!
In the audience that night was David Stanley of Mencap Southend. He had big ideas for his students and had already created the Music Man Project. They had performed a show at the Cliffs Pavilion in Southend but as David hints toward the end of the film, he was aiming for something a little higher!

After Dan and Laura Curtis show I had a call from them, saying that David Stanley was looking for an 'Al'!
David and I had a chat and he played through his material, and asked if I thought I could arrange it for a small orchestra... also would I conduct the band as they had a gig booked at The London Palladium! David is a truly gifted composer, and is also full or energy, so needless to say we got on like a house on fire. For every big idea that he had, I would try to make it bigger. I kept expecting him to say NO!, but he kept saying, 'YES! I LOVE IT!' I have had some wild ideas, but up to now he has said yes to every one of them!
The first Music is Magic concert at The London Palladium was a mammoth writing task, but by the time of the gig, we were ready and excited to see how it would all work, at one of the most prestigious theatres in the country - if not the world. Needless to say, it was a raging success, and a seat-of-your-pants roller coaster gig. The students were AMAZING and the band matched them.
The following year we were back at it again! The 2nd concert at the Palladium was even more ambitious, and this time we even broke the World Record for the most amount of triangles played at the same time. David had written this amazing mock Mozart piece called 'Concerto for Trumpet, Trombone and 2000 Triangles'!
Never being one to stand still, David announced during this concert that we were going to The Royal Albert Hall! No longer could we have our modest little orchestra - this time it was to be massed choirs and a full sized orchestra.
The planning of this concert came at a sad time when long-time supporter Lorraine Kelly had died very young from cancer. The idea was formed to put together an orchestra to play the Royal Albert Hall in her honour.
We all had a meeting at the Albert Hall to suss out the space and form a battle plan. To be honest everything was so in hand, that any niggles I had about how it was going to work dissipated right there and then.
Jackie O'kane had not only put the whole damn orchestra together, but as the music was coming through she was also printing it! Thanks also to Tony for organising it into orchestra friendly chunks!
So far only half of the music has been orchestrated, so when I have finished this I had better get back to work! We had a fabulous rehearsal in Southend with the orchestra, and as the theme of this concert is Music Man in Space!...it is looking like this show is going to boldly go where no show has gone before!
Please support this event, and grab your ticket here! Music Man in Space Tickets
We will leave you with a little clip to show how beautiful it is all  sounding. Thanks for making it through this very long post! Al