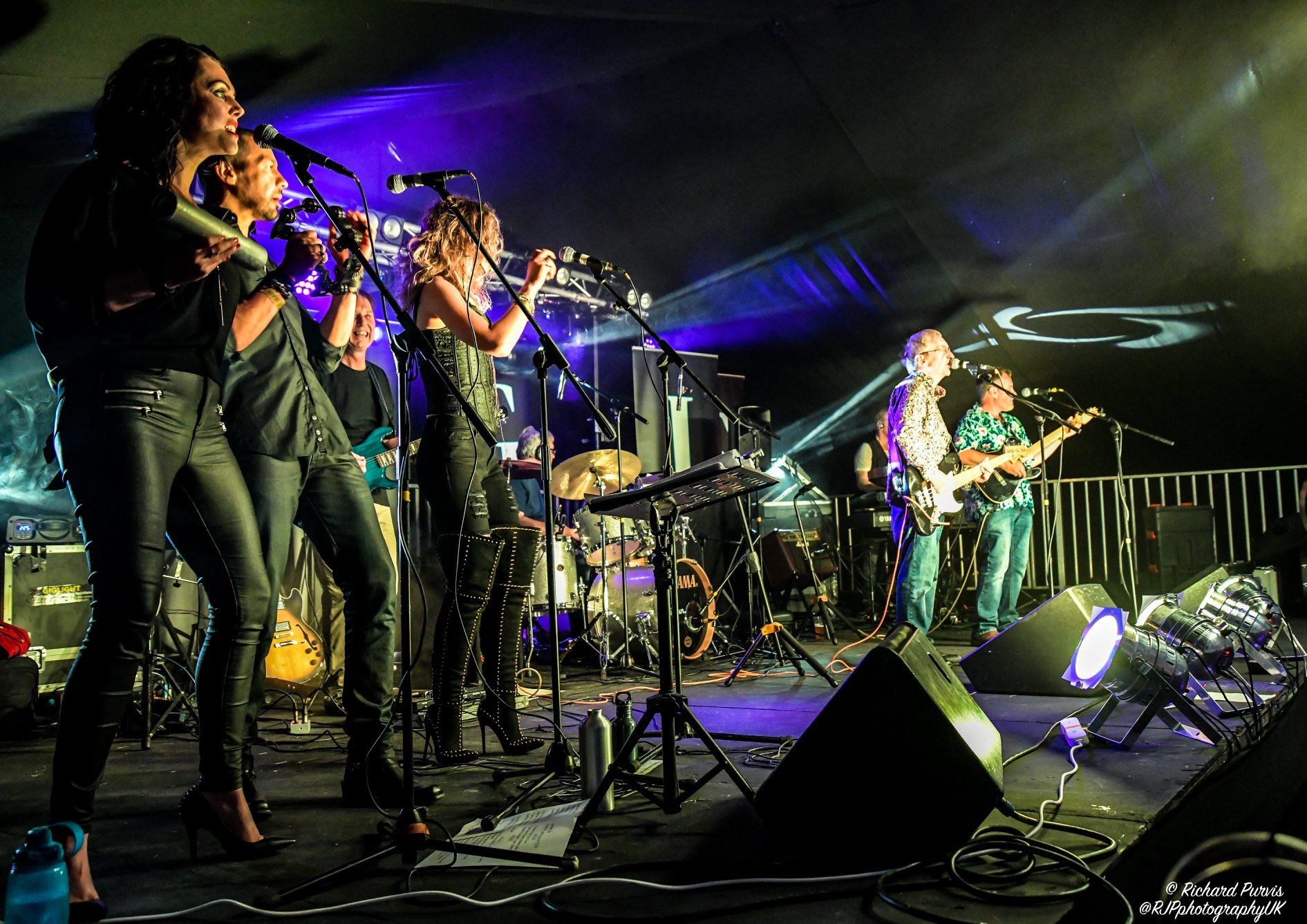 This fab pic courtesy of RJP Photography UK
Well you know that whatever the weather, we were going to have a blast at The Sunshine Festival!
When we arrived it was pouring and the Main Stage was very wet, with gale force winds blowing more water on everything. Here is Ceri's take on how the day began!
After unpacking all the equipment and putting it backstage in the one dry area, the decision was made to put us inside. Well that was a result! Not without it's issues, as the new venue was the other side of the festival. Pack the cars back up and drive to the other side and unpack again!
It must be said the crew were absolutely on the ball, and even though they only had a 16-channel mixer, they managed to get a first-class sound.The tent was packed (and dry!), and we had a cracker of a gig. See for yourself in this video of Boots and Shoes. Sorry the sound quality is not great, but understandably there was not time to multi-track record this one!
A very special thank you to Ceri Lorna and Leah, for buying me warmer clothes than the ones I came in!
Let's do it again next year with ACTUAL sunshine!!!