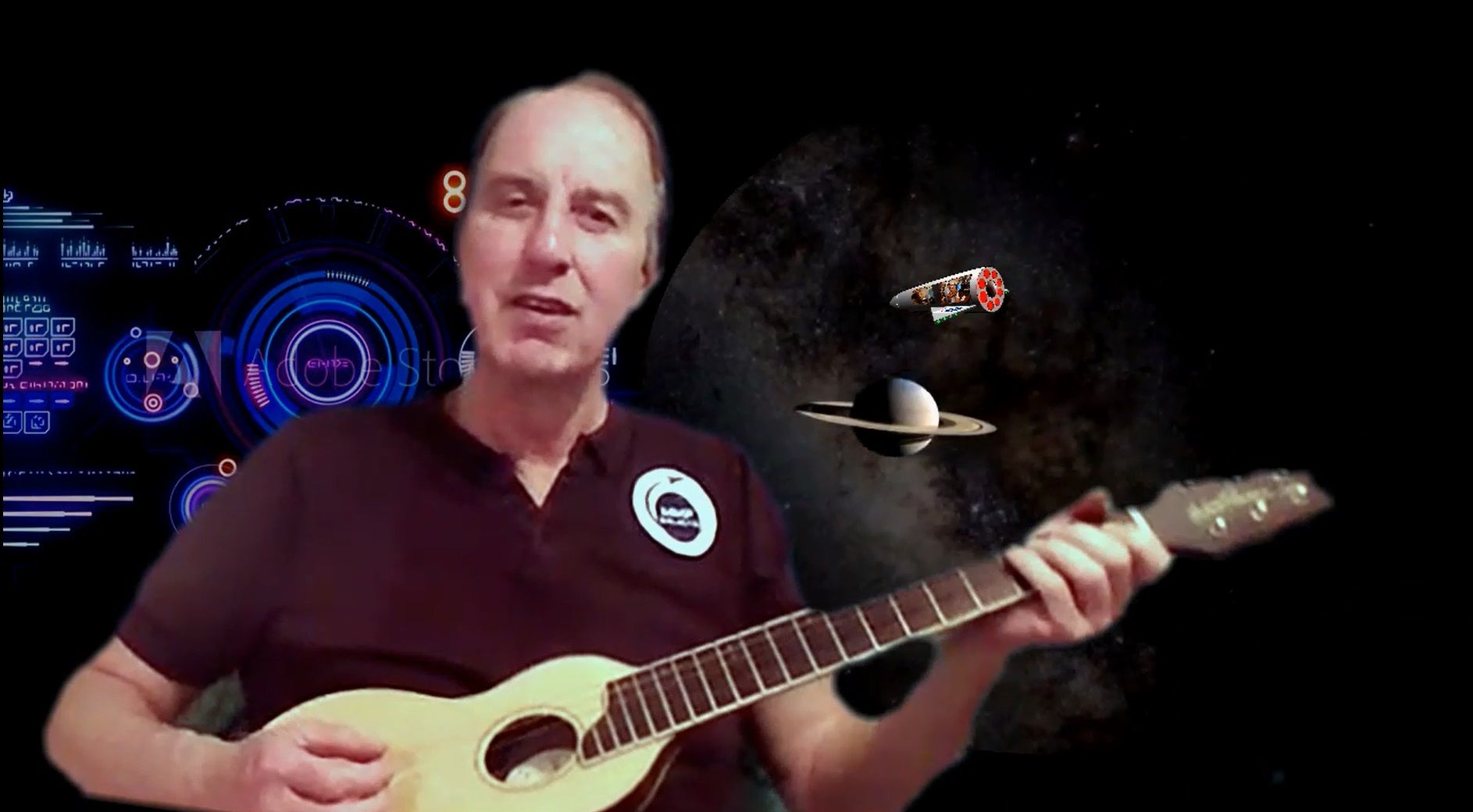 During the Corona Virus outbreak of 2020, there were many people who felt isolated, and often posted on Social Media saying how lonely they were. I began to write this song with those people in mind. 
The song would clearly work as a straight guitar/vocal piece, but I know there is nothing like the power of real strings to set emotions alight.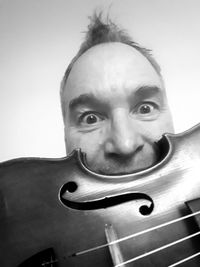 Fortunately one of my string players - and also sometimes host of BBC's The One Show, Richard Mainwaring - has a lovely little studio at home. The arrangement itself was very simple and took barely half an hour to write, so I fired it over to Richard with the guitar/vocal recording. We decided on a small section of five 1st Violins, four 2nd Violins, two Violas and one Cello - about half of what we would normally use. It came out sounding very intimate, but with lovely dynamics as well.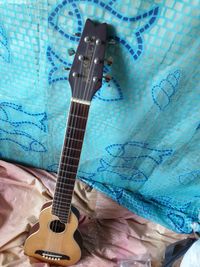 So to the video, as these days, a song without a video is a song not heard! The idea of a live in the studio, is an obvious way to go - and in fact there is a version from the series Upstairs@ShabbeyRoad
This was shot on green screen - or as the pic here suggest blue shower curtain with fishes, and my daughters little Washburn travel guitar. It was filmed using the meeting app Zoom - as that is quite clever at replacing backgrounds. It was never my intention to release that video as anything other than an Upstairs@ShabbeyRoad filler. The attentive among you will however notice the MMP Galactic badge on my t-shirt in both videos - somewhat giving the game away that this was NOT shot Upstairs@ShabbeyRoad. The logo came from a gig I had arranged music for, and performed at The Royal Albert Hall in 2019 with the Music Man Project. The whole second half was a space musical, and this logo is a little nod of the cap to this fantastic organisation.
 
Some of my favourite videos tell a different story to the narrative of the song and these days of social distancing, gave me an idea.
The video would be set in the ultimate isolation of space - with the loneliness of the cosmos as my backdrop. NASA is usually a great source and their videos and pics are all free to use. It took ages, but I found fantastic simulations - using real Voyager footage - of the rings and moons of Saturn. Initially it would fill the whole screen behind, but didn't really give the impression of being in a spacecraft. I found a lovely looking live control panel, and initially had it angled at the bottom. I then hit on the idea of using a matte and Saturn really came to life when seen through a window. This gave room to put the control panel on the left and the stage was set.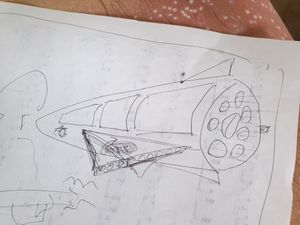 Of course I needed to get Richard's strings in somehow, so decided he should be in a passing spaceship, thus keeping the isolation complete. The solo section was conveniently positioned near the end of the song, so I hastily sketched a spaceship with VERY large windows! I am not skilled at digital drawing so enlisted my long-suffering partner Ceri Darknell who brought to life a lovely transparent version of my craft.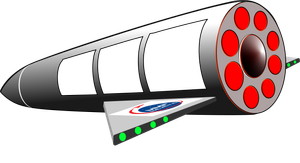 On the film it would simply(!) move in from the right of the window and then slowly toward the centre, whilst getting smaller. All I would then need to do is get Richard's three video's to sit in the windows and travel at the same speed while getting smaller… mmm… now, any fool would realise that gluing the 3 films together would have meant tracking 2 films instead of 4!... but I began the process at 1am thinking 'how hard can it be?' 
You will be surprised to know that this took some time!.. but the end result did look fantastic. 
Here is the final video. 

I think the combination of a simple direct message, with an off-the-wall film helped to generate a hefty spike of interest. The video had 2000 views in 24 hours, so pretty chuffed with that! 

Thanks to all who contributed and those who liked and shared. 
Al